Recommended by 5280 Magazine November, 2019 Issue. Top Rating (4 Paws!) by Whole Dog Journal October, 2018


Welcome to MountainMuttDogCoats


Designer of Winter Dog Coats and Sweaters
MountainMuttDogCoats Boulder® makes seriously weather resistant winter dog coats and designer dog sweaters for dogs with different needs –  active outdoor dogs, senior dogs and post op dogs who need special care. We use only top quality technical* fabrics such as wind/water resistant fleeces and softshells.   These functional designer dog coats are generously cut and lightweight. They help maintain stable core temperature and comfort in varying conditions. All of our dog coats are handmade in Colorado. We make custom coats too.
Every pattern has been created using real dog models. That way we know what is comfortable and effective. We will help you choose the right size for your dog. Minor alterations for free.
MountainMutt Fights Canine Cancer
Our company was inspired by Mac who was diagnosed with bone cancer in September 2009. After surgery Mac needed a really warm coat that fit him properly. We saw many other cancer patients at the Flint Animal Cancer Center at CSU that were old, ill and short-haired. They were dogs that needed really good, high quality, warm and weather proof coats to get through our harsh Colorado winters. And coats that fit their bodies correctly.
After returning a lot of commercially made coats we made Mac a leather coat. It was lined with warm, toasty fleece. It fit his odd size – deep chest and short back. It had a collar to protect his vulnerable neck area. Mac's coat became our prototype. We now use mostly technical fabrics which are lightweight and highly effective.
We donate 5% of sales to the Flint Animal Cancer Center yearly for cancer research. Coats are donated to needy dogs and rescues around the USA.
All garments are handmade in Colorado, USA. We do custom work for harder-to-fit dogs.
*Technical fabrics are lightweight fabrics engineered to perform various functions. Each fabric is constructed with unique properties are including quick response to variable conditions,  strength and stretch, density, resistance to wind and water, retention of warmth, elimination of unwanted moisture, and shrinkage, maintain stable core temperature.
Press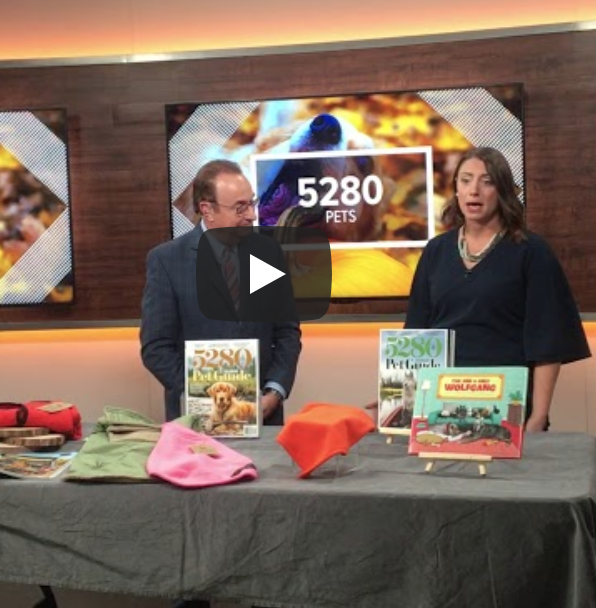 Hello Denver!  Check out the November Issue of 5280 Magazine "The Secret Life of Dogs". They've recommended our Powershield Coat. See Pg. 72! It's under things you never knew you needed – but you do!  See the video on our blog.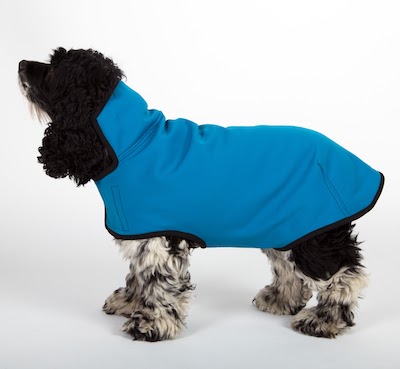 Hey Whole Dog Journal! Thanks for the good review on our coats and for rating our Powershield Coat in the 4 Paw category, the highest rating! And especially for your comment about superb customer service. We are here to help you get exactly the right coat and fit for your dog. Our coats are handmade in Colorado and are custom or customized for the wearer. Our aim is to make sure your dog is warm and comfortable. Our chest and tummy panels are wider than most. The backs are longer. Our long, low shoulder openings are designed for maximum warmth and can be made to fit your dog's individual shape. We even make coats with extra-long backs that cover the hips and thighs. We will help you measure correctly. Take full advantage of our great customer service and get exactly the right coat for your dog.
Fran Blum, MountainMuttDogCoats Boulder
WE DO ALTERATIONS FOR FREE. SECOND PIECE SHIPS FREE.