Top Rated by Whole Dog Journal October, 2018


MountainMuttDogCoats Boulder


Designer of the Next Generation of Winter Dog Coats
MountainMuttDogCoats Boulder® makes top-rated, highly weather resistant winter dog coats and sweaters for dogs of all sizes and shapes. Our garments are the next generation of designer dog coats and designer dog sweaters that emphasize function, fit and fashion.
MMDC uses only top quality technical* fabrics including breathable, warm, wind/water resistant fleeces and softshells.    They're engineered to maintain stable core temperature and comfort in variable weather conditions. Our coats are durable and should last for years.
Our garments are made for Rocky Mountain Winters in Colorado, USA.  
We make custom coats and sweaters for dogs with different needs: larger size, health issues, post op, and elders.
Alterations are free. Shop Now.
MountainMutt Fights Canine Cancer
Our company was inspired by Mac who was diagnosed with bone cancer in September 2009.
It's cold in the Rockies!  Mac's deep chest and short back made it hard to find a coat that fit.   We made a black leather coat for Mac, lined with warm, toasty fleece.  It became our prototype winter coat.  Our designer dog coats are made for cold, snowy Rocky Mountain winters!
5% of sales is donated annually to the Flint Animal Cancer Center yearly for cancer research.  Coats are donated to needy dogs and rescues around the USA.
*Technical fabrics are lightweight fabrics engineered to perform various functions. Each fabric is constructed with unique properties are including quick response to variable weather conditions,  strength and stretch, density, resistance to wind and water, retention of warmth, elimination of unwanted moisture, without shrinkage, maintain stable core temperature.  Powershield and Powershield Alpha, were originally designed for US Special Forces in Afganistan for extremely variable weather conditions. 
Press and Endorsements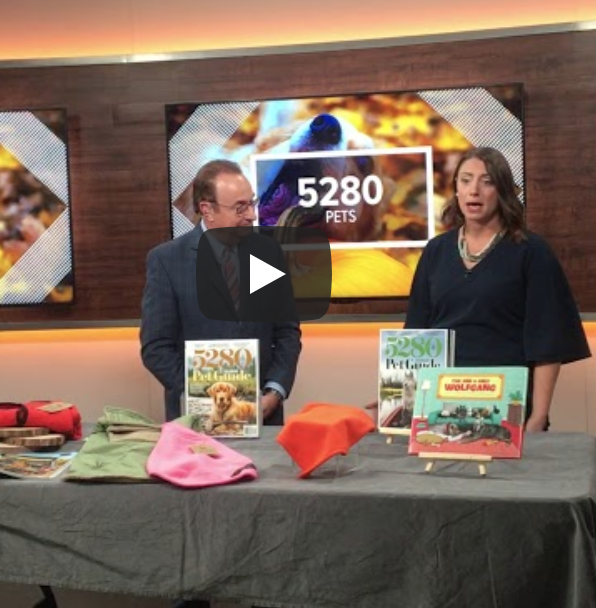 5280 Magazine recommends our Powershield Coat Nov. 2019. See Pg. 72!  See the video on our blog.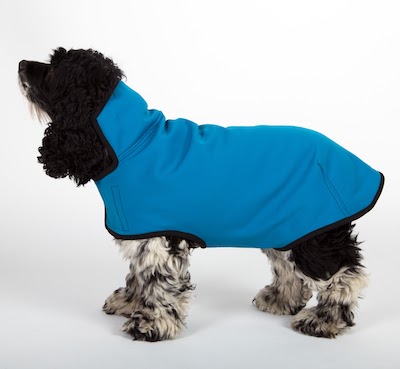 Fall 2018:  Whole Dog Journal Gives Top Rating to Powershield Coat! Thanks for the good review on our coats and for rating our Powershield Coat in the 4 Paw category, the highest rating! And especially for your comment about superb customer service. We are here to help you get exactly the right coat and fit for your dog. Our coats are handmade in Colorado and are custom or customized for the wearer.  Take full advantage of our great customer service and get exactly the right coat for your dog.
WE DO ALTERATIONS FOR FREE. SECOND PIECE SHIPS FREE.